Car Tyre Foundations Course near Inverness.
19, 20 and 21 April 2019
This is the start of a 1.5 storey strawbale home in the Scottish highlands. With beautiful views into Glen Affric's wild mountains, it's a bonny spot!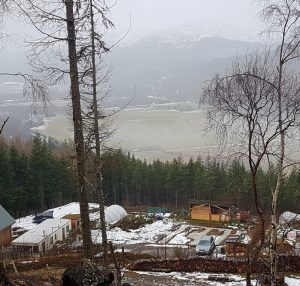 On this course we will be building the car tyre foundations. Over the 3 days you'll discover how to use an up-cycled material which would otherwise go to land fill, you'll also learn all you need to know about this fantastic alternative for building foundations – and with NO concrete in sight!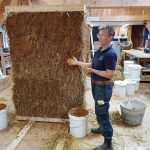 Rae Parkinson will be teaching on this course. With many years of experience and an outstanding reputation in the field of natural building, Rae ensures course participants have a fun, value packed time.
Times
We will work from 8.45 until 17.00 each day. It is very important that everyone arrives on time, as a major part of the way we work is to begin and end each day together as a group.  You will need to arrive by 8.45 am at the latest.
Costs
£195.00
Food
A vegetarian lunch, hot drinks and refreshments are included as part of the course fee.
Bookings
Email allan@schoolofnaturalbuilding.co.uk or pay direct using PayPal below: